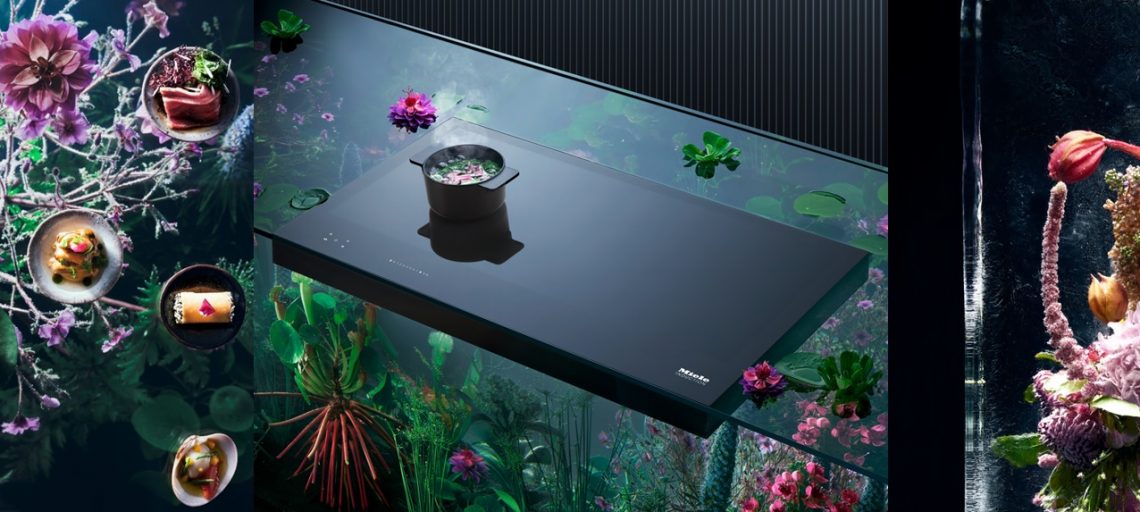 Highlights from Miele
Ovens
SoftOpen & Close – New hinges soften the opening and closing of the appliance doors.
TasteControl – New and exclusive, TasteControl avoids over cooking by opening the door at the end of a programme to rapidly cool the oven cavity.
MotionReact – On approach, the display is activated and the control panel is immediately ready for operation. When in use, the light will activate for a clear view inside the oven.
FoodView – The first pyro-fit camera available on the market. FoodView provides regular HD updates on your cooking progress.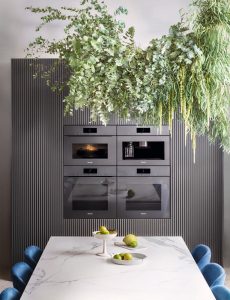 Hobs
Con@activity – Wirelessly connect the hob to the extractor.
TempControl – A staple of Miele induction, this intelligent temperature sensor technology maintains the pan at a precise temperature, removing the need to constantly adjust the heat.
FullSurface – No more cooking zones, Generation 7000 hobs equip the entire appliance with  a large cooking area. Available in 60cm, 75cm and 90cm.