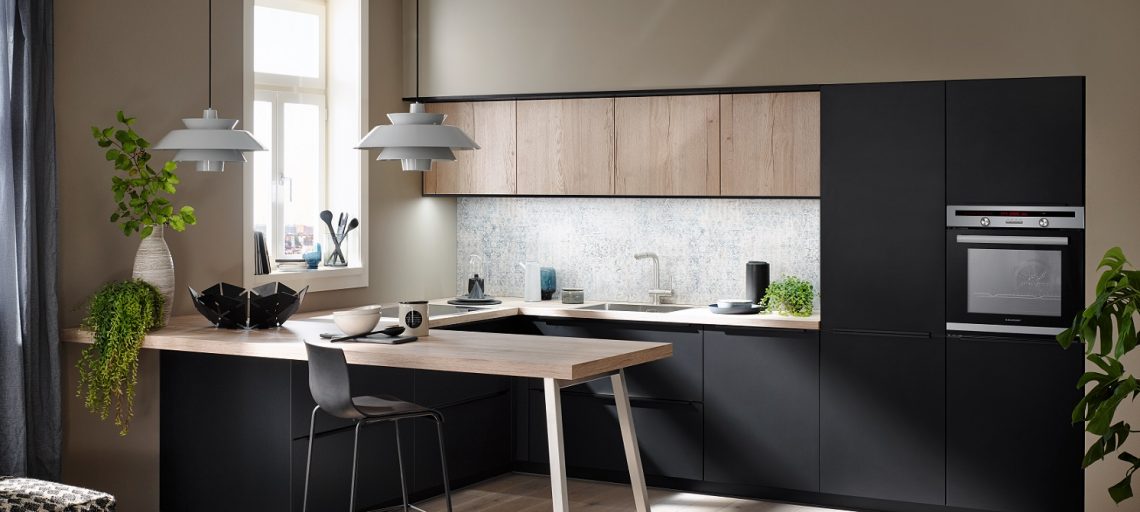 Natural Accents & Warm Tones
The trend for clean lines and minimalist design has been around for many years now, and it doesn't seem to be slowing down. However, there is always the risk that with handle-less, linear kitchens that they become cold or plain. Our designers have symmetry and balance at the forefront of their minds, but softening and adding warmth a kitchen is important. The kitchen remains the heart of the home, but is now more often than not part of the living space too, meaning it should feel cosy, not clinical.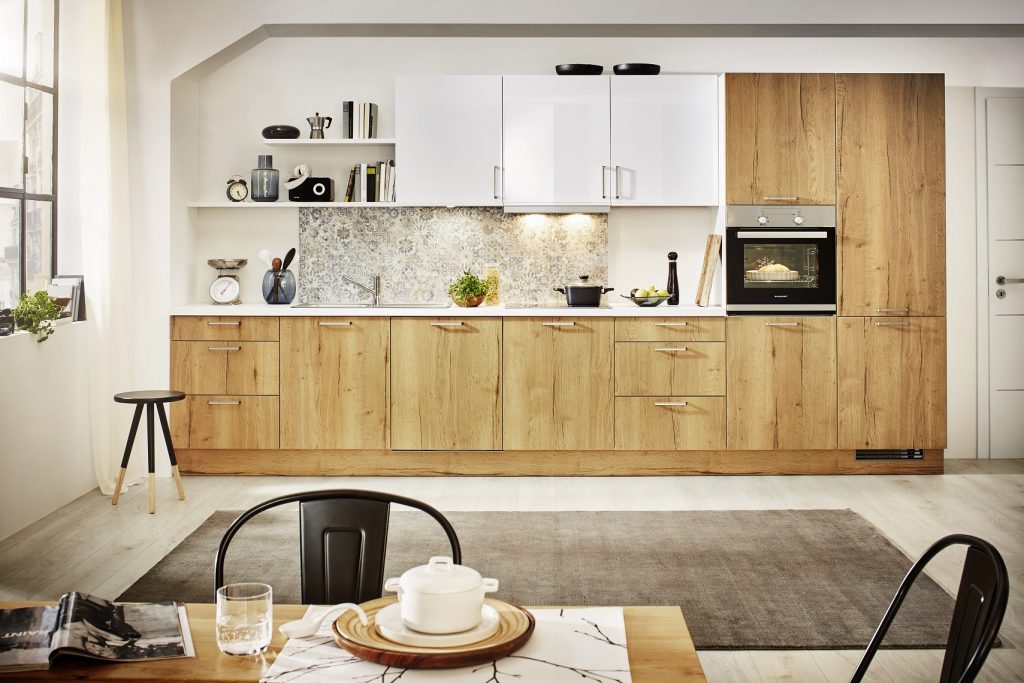 Introducing natural materials is a simple way to contrast the modern cleanliness. Natural stone, such as granite, with all its movement and depth, can add a feature, whilst timber flooring can give a Scandinavian look, or a cottage feel, depending on the tone and style of the material used.
We usually recommend a timber breakfast bar where possible, rather than stone, as it's warmer to the touch and softer to rest your elbows on. Be it oak, walnut or even a more exotic timber, it will always add interest and an extra element of depth to a room.
Colour is another easy way to add interest and softness, deep blues are ever popular, whilst forest greens contrast beautifully with copper tones and white doors. Texture, be it with timber, or even concrete style panels are other great ways to add interest and break up solid colour.