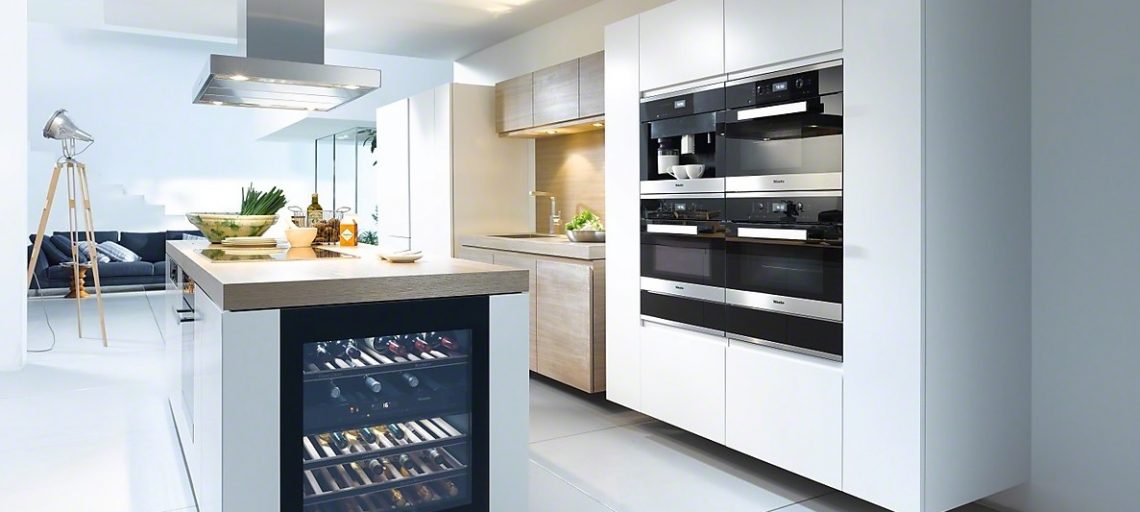 Kitchen Appliance Help
Every kitchen appliance can be upgraded, the specification improved and the price increased. So, should you be upgrading your entry level appliance to the top spec model?
On a very basic level, the two things which can push up the price of an appliance (other than the brand itself), are the interface/controls, and the features. You can buy an oven for £3,000 and it will tell you exactly how to cook your roast dinner, or you can spend as little as ¼ of that and have an oven with a simplified interface but still the same fundamental level of temperature control. Having said that, the higher end models do still have their benefits. The food probe has been a brilliant development in domestic cooking, allowing you to keep an eye on the temperature of the meat you're cooking, without having to open the oven and test with a meat thermometer. Steam injection into the oven cavity is also a really nice method of cooking a whole range of foods whilst keeping them moist. I would always suggest increasing your spend to opt for a model with pyrolytic cleaning.
When you're looking at dishwashers, you're normally spending more to get a quieter model, or again more features. If you've opted for open plan living, then it may with worth getting a dishwasher that's a few decibels quieter. For boiling water taps, look out for a name you recognise and for taps which actually produce 100 degree water. Any less won't make a nice cup of tea.
For induction hobs, it's usually power levels and number of rings/panels. Here I think it's worth spending a little more as you don't want an underpowered hob, or curse the 4 ring option when you really should have gone for 5.
Extractors can cost anywhere for £100 to £5,000 (and beyond!), keep an eye out for a good m3/h rating and a quiet dB rating. Really that's all you need an extractor to do – vent the air away efficiently and quietly!
Finally for fridges and freezers I usually suggest you consider what you don't like about your current model. If it's poorly lit, or the shelves aren't easy to remove then definitely consider this when looking for a new one!
As a general rule, go for a brand you trust and get recommendations from your kitchen designer. Appliances are an investment, and you will use them daily so you want to make sure you're spending your money wisely.