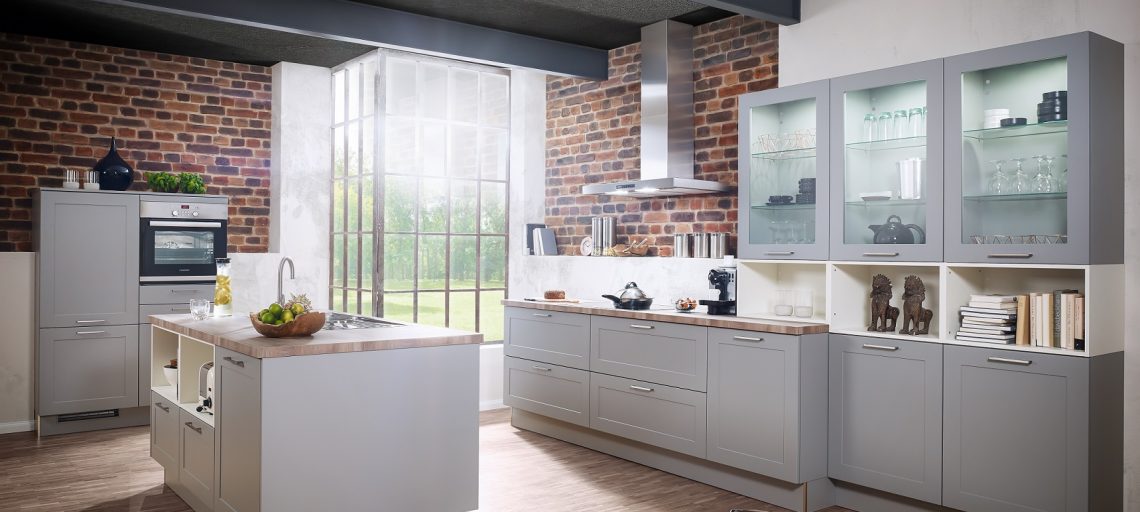 Grey is Here to Stay
Choosing a colour scheme for your kitchen can be such a tricky thing to do, and over the years we've seen trends change and different shades come in and out of fashion. When Seymour Kitchens were making their first kitchens over 35 years ago, the major trend was for real timber finishes. Today, the majority of our kitchens are painted or lacquered, with real timber being used predominantly as an accent.
For many years now, there has been one overriding colour choice for kitchens – grey.
Grey is an incredibly versatile colour and lends itself so easily to being mixed and matched with so many different materials, colours and finishes, it's no wonder it's so popular. A deep dark grey with blue tones can create a striking contemporary kitchen, whilst a softer grey with pink tones works perfectly in a traditional shaker kitchen.
Grey can be mixed with almost any colour to create an outstanding statement. Deep navy blue, bold deep plum, or a crisp clean white all work in harmony with certain shades of grey, try Farrow & Balls' Railings with Pavilion Grey, Little Greene's Dash of Soot and Adventurer, or Fired Earths' Lime White with Graphite. Or simply paint the whole kitchen in the same grey and use the worktops and floor to bring in your features.