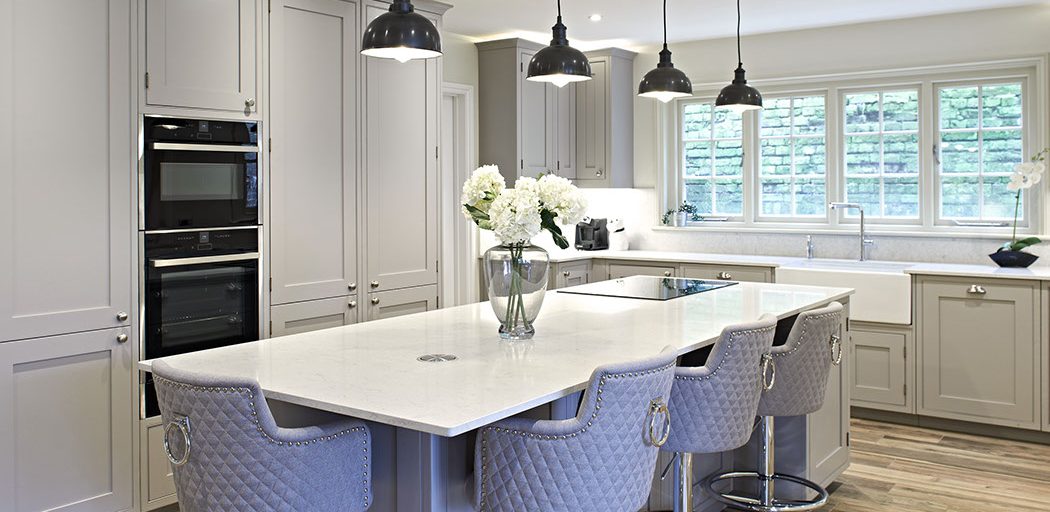 What is a Shaker Kitchen?
Shaker is a term we use a lot to describe kitchens and it's probably the most popular style we do. The term 'shaker' refers to the style of the cabinet, also known as a '5 piece' door with 2 rails, 2 stiles and a recessed centre panel. It is a very simple door. The image below shows 3 examples of Shaker funiture. The first in maple, the second primed white and the third in oak.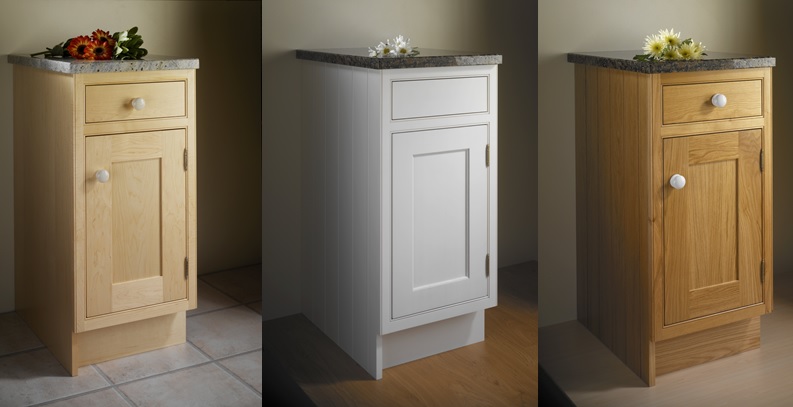 Shaker kitchens originate from a religious sect, officially known as The United Society of Believers, but more commonly known as The Shakers. Emigrating from their Quaker roots in Manchester to New England, USA in the 18th Century, their ethos was to be self-sufficient in every way, including to create their own high-quality, functional, handcrafted furniture. The style was simple, and the emphasis was on making only what they needed in as simple and least-wasteful way as possible.
Original Shaker furniture was made from pine or maple and left in its natural state, whereas today we mostly see the furniture painted. Equally handles were crafted from the same timber as the doors, which is less popular today, with steel, brass or iron being more fashionable in modern kitchens.
We have been designing, manufacturing and installing Shaker kitchens for over 30 years, it is a style which doesn't go out of vogue. It can be used as a neutral base for any number of schemes, from industrial through to country cottage, and we expect the furniture to last upwards of 25 years.