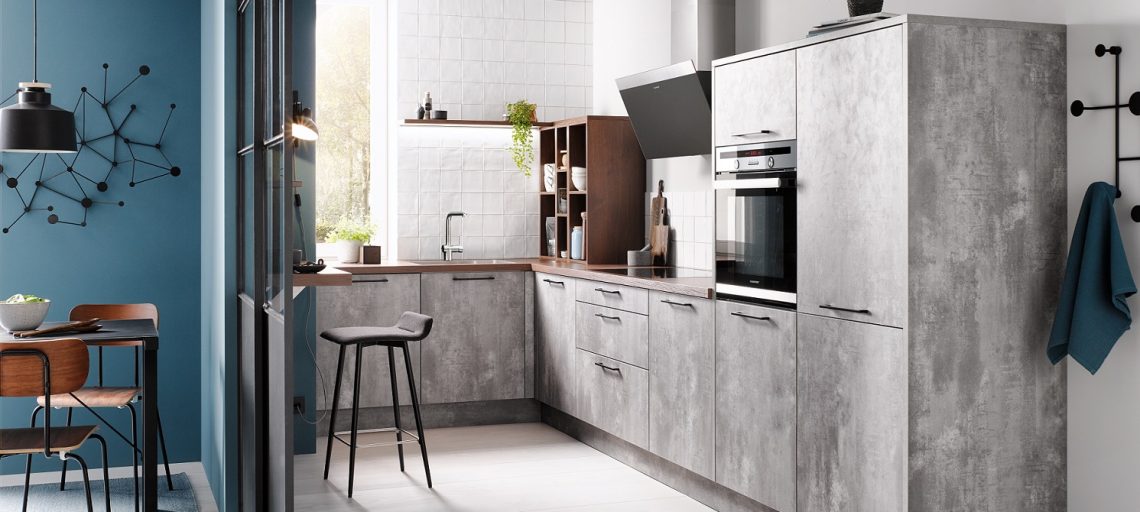 Small Kitchen Advice
A small kitchen can be stylish and functional, and with some clever planning you can have lots of storage and a beautiful space.
Make use of all the corners and cabinets to maximise your organisation, pull-out corner wirework offers easy access to those hard to use spaces. Internal drawers can give an extra layer of storage to a lesser used space.
Consider colour – Light, airy colours like taupe and grey give a bright feel without being clinical. Introduce colour with accessories and splashbacks.
Make use of light – polished worksurfaces, glazed doors and gloss tile splashbacks help to bounce light and keep the space feeling bright.
Keep it simple – don't squeeze cabinets onto every inch of wall, floating shelves or shorter units will help cut down on shadows and break up a blocky wall.
Use appliances wisely – Integrate a microwave as part of a combi oven, and invest in a Quooker boiling water tap to save on worktop space.
Call us about your small space today & we'll help design a practical and attractive kitchen.