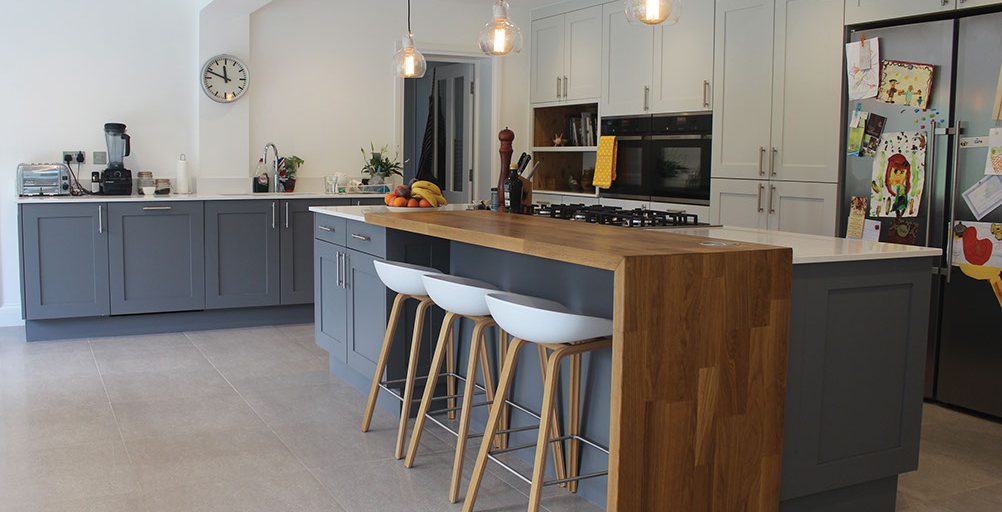 Future Proofing
Many of our clients come to us for their 'forever kitchen', wanting not only furniture which will last the test of time, but also a style which will look just as good in many years' time. We expect our kitchens to last up to 25 years, and we've even been back to visit some of our earliest kitchen installations (some 28 years ago!), and it is always wonderful to see how the years of everyday life enhance the warmth and comfort of a Seymours Kitchen.
When we design a kitchen we consider how your family will grow, how the kitchen which works for two may need to adapt to children or grandchildren. We look at how potential future purchasers of your home will view the space, whilst still creating a layout which works for your family.
A fresh coat of paint is a fantastic way to give your kitchen a new lease of life. A bespoke Seymours kitchen can be redecorated, and we usually advise that a hand-painted kitchen will need refreshing after around 5-7 years. This gives you an opportunity to not only try a different colour for your cabinets, but also a chance to change the door hardware, which can drastically change the style.
Finally, it is key that the appliances used in the kitchen are high quality and up-to-date. We are always looking out for new products, features and reviews to ensure that what we suggest for your budget is the best it can be.
Call or email us today for advice on future proofing your kitchen!