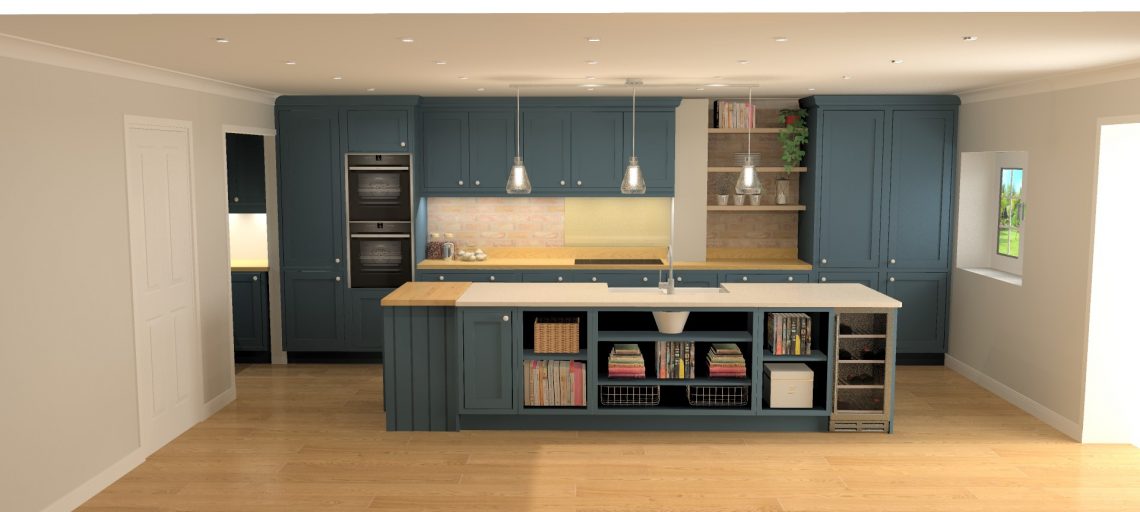 Photo-Quality Kitchen Plans
We know what a commitment of time and money fitting a new kitchen is, so the result must be perfect. Using advanced technology, here at Seymour kitchens, we provide photo-quality drawings of new kitchens in situ.
The designs can be adapted at the click of a finger. Whether you want to add a kitchen island, change the colour of the kitchen cabinets, or try out a different sink – these can all be simply done. As the designed provided are 3D, you can immerse yourself in the design and journey around this proposed kitchen space ensuring it fulfils all your requirements. It truly does give a realistic view on what a kitchen will look like, and no work is started until our customers are 100% satisfied with the kitchen design.
To get started on your new kitchen design, please get in touch with Seymour Kitchens by emailing seymour@seymour-partners.co.uk – we look forward to hearing from you!