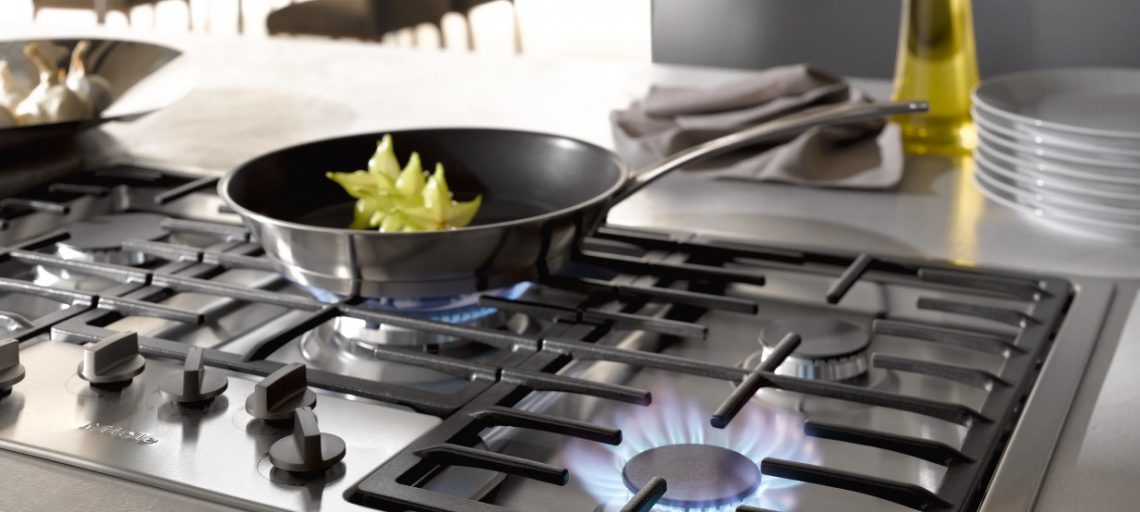 Gas Hobs – What's New?
In the last few years, trends around hobs have changed dramatically, we now see induction hobs more often than not in a new kitchen installation. However, gas doesn't seem to be going anywhere just yet. Although seen as less environmentally friendly than induction, 80% of UK homes currently receive gas, making it still a popular choice for many.
Everyone has cooked on a gas hob, its simple, you can use your existing pans, and you have the freedom to cook with a wok, or to flambé. Gas hobs are also available to suit every budget, whilst induction hobs tend still to be on the mid to high end of most budgets.
Whilst gas may be the most traditional fuel type in the kitchen, development on gas hobs hasn't stopped. Styles seen on induction hobs have a big influence on changes we're seeing in new gas hobs. For example flush fit gas hobs and gas-on-glass models now compete with induction for a sleek look in a kitchen.
New models of gas hobs are more energy efficient and the precision of control has increased hugely, with vertical flames heating pans directly, rather than fanning out as older models tend to do. Neff have developed FlameSelect which allows you to set the heat to a numbered power level, much like you would on an induction hob.
Whilst induction has certainly proved incredibly popular, we can't see gas falling out of favour anytime soon.