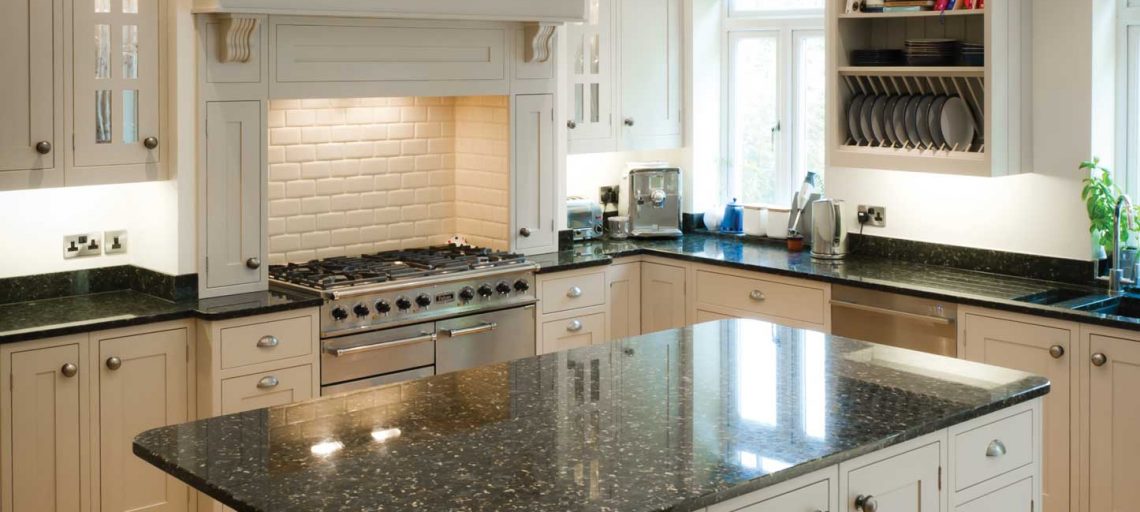 How to Create a Modern Feel in a Traditional Kitchen
We find more than ever that clients are looking for traditionally built cabinetry thats made to last, but with a modern edge, and that is something that we can help with. Our furniture is made either in our own Surrey workshop or a few hours away in Staffordshire (with the exception of our German furniture ranges), so we know the craftsmanship is excellent, but it doesn't mean it has to look old-fashioned. Here are some simple tips on creating a timeless look:
Colour
Neutral tones are great for creating a modern feel, grey cabinetry is currently incredibly popular and tied with some metro-tiles (particularly with a dark grout) creates a contemporary twist on a Victorian look. We've seen that moss green is tipped as a trend for 2017, however this tends to create a more traditional look.
Worktops
A sleek white quartz, or subtly veined granite adds a clean edge to a traditional kitchen, whilst a speckled granite will give a more classic look.
Materials
We've created some stunning gloss white kitchens, which could have been almost clinical in their appearance, had it not been for the introduction of some natural materials. Be it a warm stone floor, or something as simple as a few oak shelves or wicker baskets. Soft furnishings can also bring a little colour and warmth into a modern kitchen.
Accessories
Accessories can have a huge impact on a kitchen, and it's certainly the easiest way to change the look of your kitchen. Using a cup handle rather than a bar handle will hint towards the more traditional style, and even something as simple as the colour of your small appliances can help build towards an overall theme.
Traditional cabinet making is what we're known for, but it's far from the only thing we do, creating a kitchen then suits your style (and your budget!) is our aim, so please do feel free to give us a call, or have a browse around our website for some ideas.