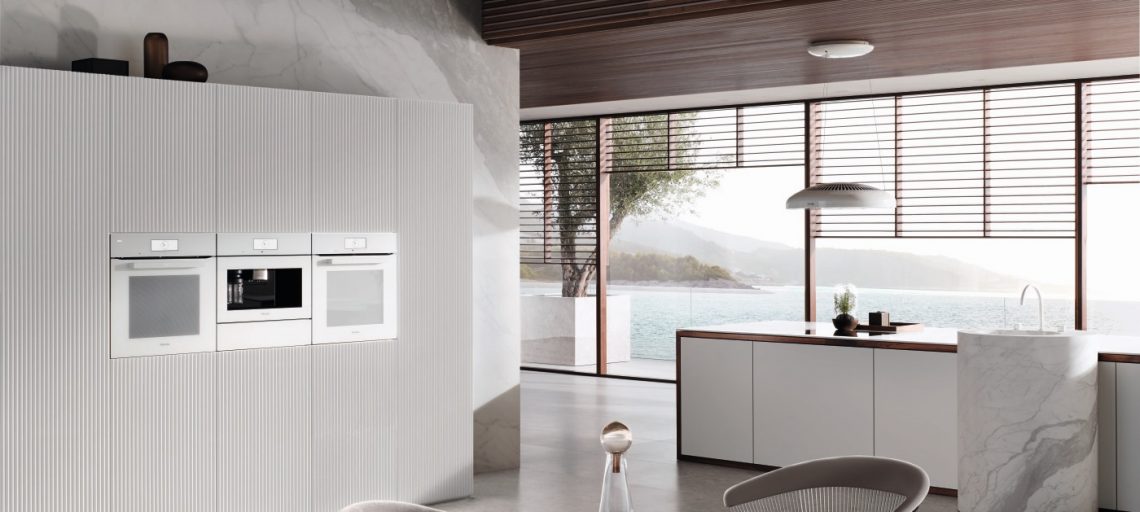 What's New for Miele
Miele have launched their new Generation 7000 range, a stunning collection of brand new appliances to suit modern living. Their simple intuitive controls are once again the focus of their design, creating appliances to suit anyone, from the novice cook, to the accomplished chef.
Generation 7000 is centred on digitalisation and connectivity. These appliances connect to the Miele@Home app, allowing you to remotely view, control and update. Ask Alexa to open your oven, have the app send you progress pictures of your joint of beef, then add more cooking time. All from the app.
Also new to Generation 7000 is the VitroLine range, with a new handle made from high quality metal which blends seamlessly into the front of the appliance. ArtLine has been updated technically, and is still the epitome of handle-less appliances in the modern kitchen.