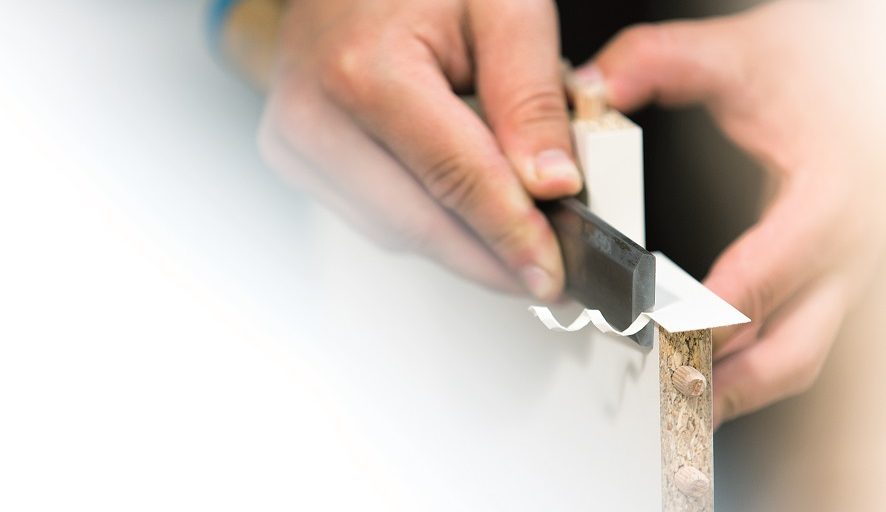 How We Work: Installations
You've made all the big decisions, you've finalised your designs, and the weeks of waiting are finally over! It's time to install your kitchen – so what do we actually do?
First of all your kitchen will be delivered, either a few days before we start or on our first day. Our very friendly fitters will be there and David Seymour is usually on-site too. Our first step is setting out and battening the walls, to get any cabinets that need templating for your worksurface in place.
Following from this the worksurface specialist will come and template, if it's Corian or a solid surface this will be one of the masons or Corian technicians, if it's timber or laminate it will be our fitters. Then they take the templates away ready to be cut and finished before installing.
Whilst we wait for the worktops to come back, the installation team will carry on with fitting any cabinets not yet installed, putting ovens in, positioning extractors and putting plinths on. Sometimes, for large or complex jobs, we have a few days down-time whilst the tops are being turned around.
Once the worktops are fitted, with the sinks, taps and hob in place, we're on to finishing the job. If we're hand-painting your kitchen, this will be the next step, if not then we will drill and fit all the handles, bring in any drawer inserts you've requested and if we're having any glass or tiles for the splashback, it's now time to template for these or start tiling.
Then we're all finished! And it's time to fill up your cupboards, open the bubbly and be the envy of your friends and family with your beautiful new kitchen!