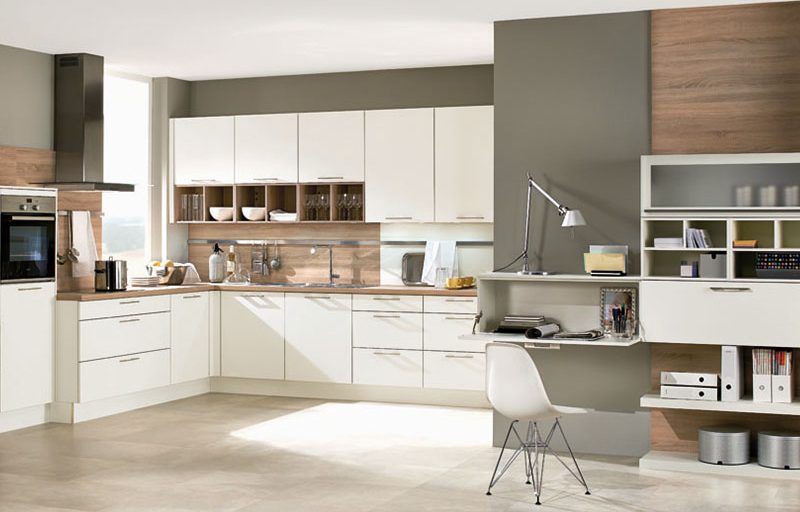 First Design Meetings
When we first meet to discuss your new kitchen, we know you'll have lots of questions for us, and we'll have quite a few for you too!
Some of our clients have a very clear idea in mind whilst others need some more guidance, and whether we're working out the detail on a plan you already have in mind, or helping you create a scheme from scratch, we're here to help.
Our initial design meeting will usually start with a wander around the showroom, or looking through brochures to help us get a feel for what you do and don't like. We love to see a Pinterest board, or any images which show the style, colour or overall look you're hoping to achieve. Then we'll move on to our wishlist, which we use to find out everything you'd like to incorporate into the space. The questions on our wishlist fall into 4 main categories:
Lifestyle & Kitchen Style – How do you like to cook? What problems do you have with your existing kitchen? Do you have any thoughts on the style of the kitchen, materials for the worksurfaces, or colour scheme?
Appliances – From fridges to steam ovens, we need to know which type of appliances you're looking to use in the kitchen. An eye-level oven requires a different design to a range cooker, and an American fridge freezer will give a different feel to the space than an integrated model. Don't worry though, we don't need to worry about brands or model numbers just yet if you haven't gotten to that stage.
Details – Now we'll ask about all the smaller details in the kitchen: do you need somewhere to store particular items? Would you like an area to display your cookery books or crockery? Any little details here will help us to design a kitchen totally tailored to you.
Timings & Budget – Whether your new kitchen is just an idea or you have a secured timescale and budget, knowing the lead time and budget we're working to will help us to ensure we design the right kitchen for you.
During the meeting we'll be making notes and sketching plans to make sure that what we design is in line with your thoughts on the space. We can talk for hours about kitchens (and we do!), but we usually expect our initial meetings to last between 1 and 2 hours, and we can either meet at your home or in the showroom.
If you're ready to get started on your new kitchen, give us a call or send an email today.