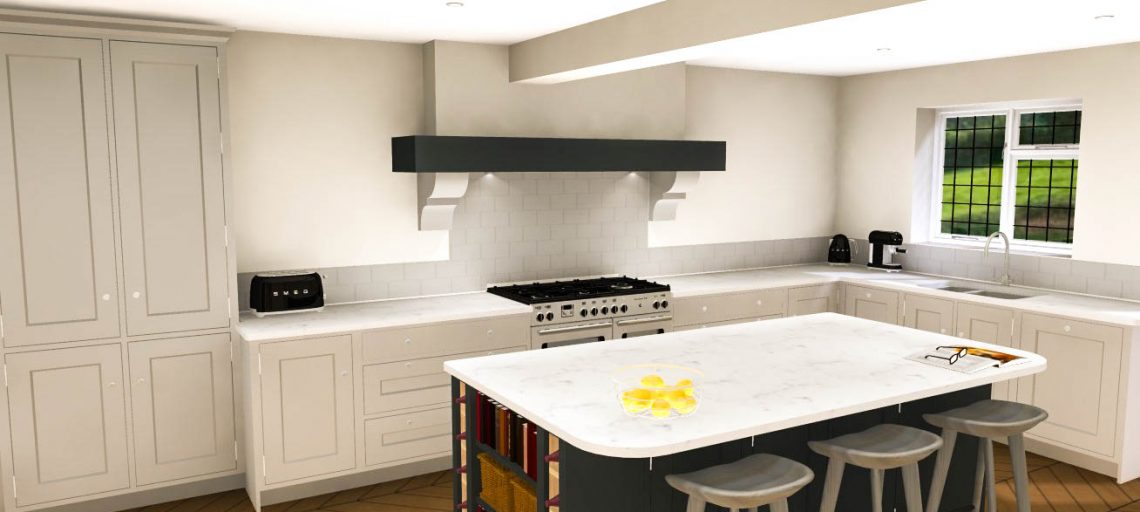 How to Choose a Kitchen Supplier
We are asked quite frequently what makes us different to places such as Magnet, Wren, or Homebase, and it's not a short answer! We believe every kitchen company has its place, however if you're looking for a personalised design service, and a kitchen that will last you for decades, then we are certain you should come and see us here at Seymour Kitchens.
You should choose a kitchen designer that makes you feel like a person, not an order number. From the moment you walk through our doors to the moment your kitchen is complete, we consider any and all clients to be totally individual. We don't have set designs or fixed combinations for anything, we prefer to sit with you for as long as we need to get a true feel for your tastes, lifestyle and kitchen needs, then we sit and design (by hand), sometimes drafting multiple options to make sure what we present back to you is the best it can be. Once we've completed a draft we'll transfer it on to our clever software to allow us to view 3D visuals and price the kitchen.
Make sure that you can have what you want from your kitchen company – If you've only got a few colour options, and none of them are quite right, then that company isn't for you. We have many different means of achieving exactly what you want, our workshop gives us the freedom to mix and match from suppliers, as well as being able to build something totally bespoke if the project calls for it.
Choose a designer you feel comfortable with, if you don't feel able to ask questions, or say you don't like something, then they're probably not right for you. When we present our designs, we always try to explain our reasoning for colours, layout and style. It may be that whilst we've been sketching away you've realised that your cutlery drawer needs to be in a different position to where we've placed it – and that, of course, is fine! It's your kitchen, so it simply must work for you.
We pride ourselves on being open, approachable and accessible as designers, as well as thoughtful, creative and logical with our design work. Being an independent, family run company means your design is in the best hands, with all details discussed between myself, my father and, if need be, the workshop, before presenting it to you. It's not in every showroom that you are always met by the owner, you'll never meet Mr. Magnet, but Mr. Seymour is always on hand!