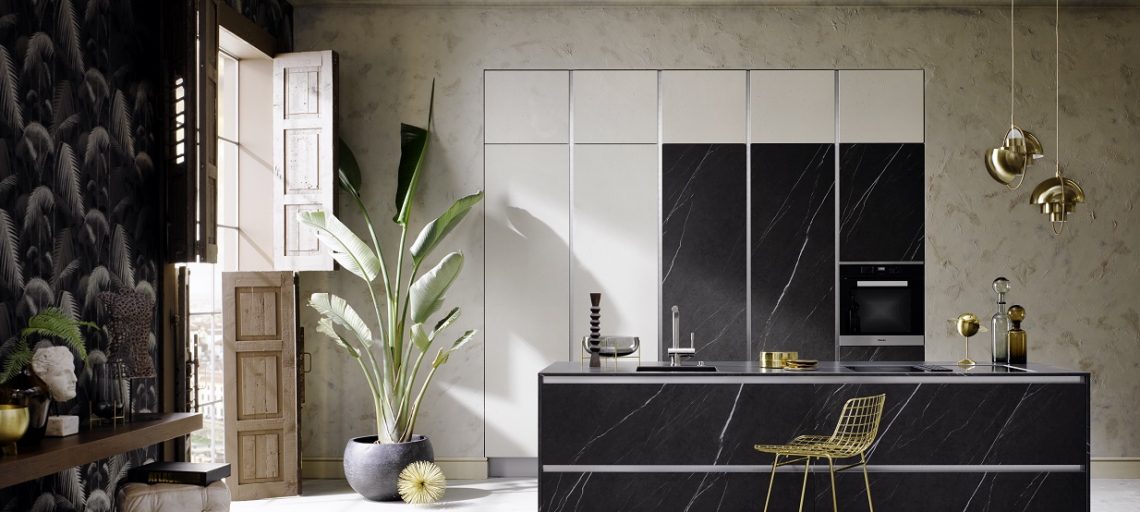 2019 Design Trends
Now that we're in December we thought it a good time to look forward to the trends we can expect to see in the New Year. 2018 was all about deep blues and pale greys, warming timber accents and industrial touches. We don't think these trends are going anywhere, but we are excited to see some new colours and ideas in the next 12 months!
Green – this one was tipped last year, but the love for deep greens and botanical influences in the home mean that this colour will start becoming more mainstream.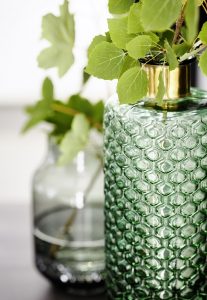 Copper tones – Copper has become so popular in the last 6 months, now appliance manufacturers are catching up, making it more affordable than before. Expect to see copper sinks, taps, handles and even extractors.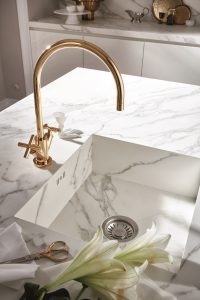 The hideaway kitchen – Banishing clutter is now going to extremes, with whole kitchens hidden behind folding doors, but we prefer to see clever concertina units and breakfast areas to tuck away the mess of the morning!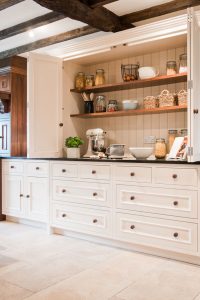 Concrete effects – it's been around for many years but now concrete effect doors and floors are starting to be more popular than ever, and we can't see this trend going anywhere.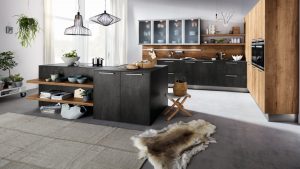 Black cabinets – as the industrial trend continues, and becomes more bold, black is the ultimate statement colour in the kitchen. We expect to see this colour having a place in larger, open plan spaces over the next year.