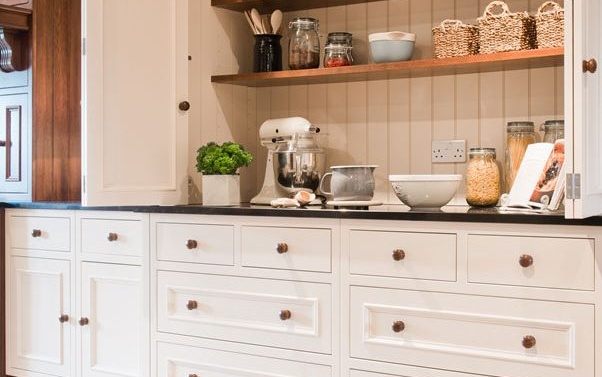 Our Guide to Choosing Cabinet Handles
Handleless, bar handles, knobs or cup handles? Often overlooked given they are usually the last thing fitted (or not fitted at all!); what cabinet handles or knobs you choose will make a huge difference to your kitchen.
From maintaining clean, straight lines with a handleless design, resulting in a contemporary feel, or adding cup handles for timeless, antique cabinets, to oozing a modern style with black, matt bar handles, it perfectly completes the finishing touch to a kitchen design.
Not sure where to start? Read on to find out about popular handle options, so you can give some thought to your handles, right at the start.
Handleless Kitchen Cabinets
For a streamlined design, handleless cabinets make a great option. They have been gaining popularity in recent years, preferred by many for their sleek contemporary finish and easy cleaning. Pair with a glossy finish for a truly modern aesthetic.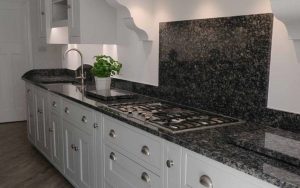 Cup Handles
With the potential for intricate design, cup handles can suit a range of different kitchens. From adding a vintage flair in metal to a plain kitchen, maintaining a warm, traditional look in a shaker kitchen, to opting for a copper cup for an industrial feel.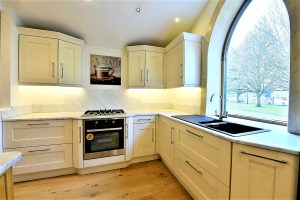 Bar Handles
Practical and adaptable for kitchens of all styles, the bar handle has retained its popularity for many years, and it is here to stay. They look neat and effortlessly elegant with drawers and cabinets of all widths, the bar handle can be made of many types of materials – for an ornate feel, go for a wrought iron design – or select a chrome material for a sleek, contemporary kitchen.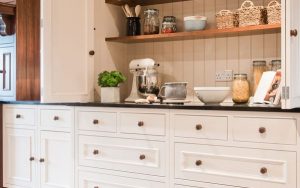 Knob Handles
knob designs look particularly good in classic kitchens. Easily replaceable, by opting for knobs, you give yourself the option to spruce up your kitchen in no time. Coming in all materials, shapes and sizes – you will be able to find one exact to your style.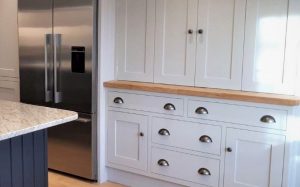 Mix and Match
Who says you have to have the same cabinet handles on each of your cabinets and drawers? Mix and match different handles by combining horizontal handles on drawers, with knobs on cabinets for a kitchen unique to you.